It seems to be all about PIM, Product Information Management, this week here at Avensia. Development of excellent e-commerce solutions is of course always ongoing, but most of our commerce advisors, business developers and all our PIM experts are in Malmö, at PIMPoint 2018, hosted by InRiver, our PIM system partner, to inspire and be inspired.
For Avensia the conference started in the best way possible, when we won the prize as InRiver Partner of the Year in Sweden, for the fourth time in a row. We are very proud and energized by this prize and will continue to excel in the PIM area, for our customers. But enough about us and all the prizes we keep winning, and back to PIM.
What is PIM? Why do e-commerce companies need a PIM system?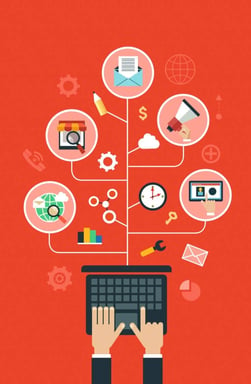 In short, it is a system that allows you to keep all information about your products in one place and enables you to manage that infomation, and customize it depending on in what channels you will show it in, and when you want to show it.
With a good PIM system integrated into your e-commerce solution, you can manage all this from one place. It allows you to automate a lot of manual work and keeps your product information consistent across all channels. A single point of truth for product information.
This is only the tip of the iceberg, there is so much more to say about PIM , you can read more about our take on it here.
You can also get in touch with our PIM experts personally. They love to talk PIM and commerce:
Henrik Påhlsson - Business Area Manager PIM
Marcus Hillum - Senior Business Advisor with focus on PIM and digital transformation
Alexandra Dornérus - Business Advisor with focus on PIM and organization
alexandra.dornerus@avensia.com
Ulrik Viebke - Business Analyst with focus on PIM for the construction industry
Magnus Hedberg - Business Analyst with general PIM focus