Avensia developers Erik Norberg and Joel Yourstone have been awarded membership in the exclusive Episerver Most Valued Professionals program, strengthening Avensia's position as a frontrunner in Episerver solutions. We asked them what it means to be an EMVP – and just how they got the prestigious title.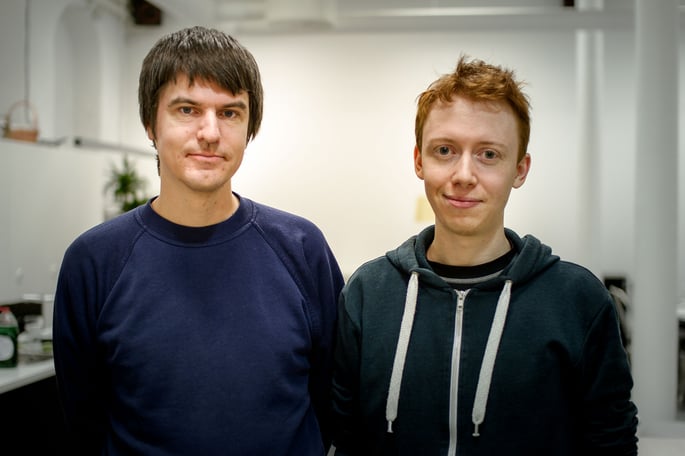 Congratulations! Tell us more about Episerver Most Valued Professionals.
Erik: The Episerver Most Valued Professionals, or EMVP, program involves leading industry experts, handpicked for their contributions to the Episerver community of partners and customers. Being named EMVP is Episerver's way of saying that they appreciate our knowledge of the product and your ability to share it with the community at large.
What does it mean to be an EMVP?
Joel: It comes with a lot of perks. For one, we gain exclusive first-looks at Episerver updates, as well as access to certain products and modules in beta. We'll be able to invite Avensia to evaluate some of these modules, making for great opportunities to provide feedback for new functions and systems early on.
Erik: We also have direct contact with both other EMVP and Episerver through an exclusive forum.
How does one get named EMVP?
Joel: We've actually both been active in the Episerver community for years, and we've shared a lot of knowledge on forums and blogs in that time. We've also helped developed improvements and solutions to problems on the platform, some of which are likely to become permanent solutions. I think that's all shown that we have an interest in making the product the best it could possibly be.
Last, but not least – how does it feel?
Erik: Having more tools and channels to solve problems and create solutions that facilitate the everyday for other people is exciting. And although the title isn't everything, it feels great to be named EMVP and have our efforts in the community acknowledged.
Joel: It feels like a great boost. You rarely know whether you're actually helping people with their issues, since people don't tend to comment on blog posts and such that often. Being named EMVP motivates me to blog more and offer even more help and feedback.