In the digital marketplace, where we simply have to be to do commerce today, most companies have started to gather data about their customers. Data they could use in their marketing activities to be one step ahead of their competitors. But many marketing departments are still just being reactive in the sense that they spend most of their time putting out fires to cater for internal needs, instead of really focusing on proactive, creative and experimental marketing activities. Reactive or proactive marketing is the difference between those who succeed and those who fall behind in their communication with their customers. In this article I will focus on proactive marketing using 5 keywords: Analysis, automation, skills, customer care. And chocolate.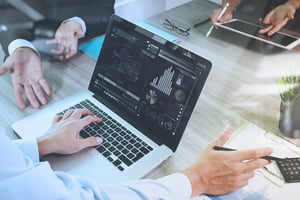 The aim of marketing organizations today should be to deal with insights and to work in a structured way with activities they know will work. You get insights about what customers want and when the customer is most likely to want it, by actively analyzing and using the data you already have collected. Then you can start to act proactively and raise the quality in what you produce, and what you automate.
To a much greater extent, you can automate activities such as merchandising in your e-commerce, show accessories with all products and use features like "Products recommended for you". Automation can be done using technology such as AI, machine learning and trigger based tools. You can send emails exactly when every individual in the selection is likely to open the email, with content relevant for that exact moment.
The more you automate, the more time you can spend on creative and experimental activities. These often require more manual work and continuous monitoring, but if you invest time on creating cutting edge campaigns, they will make your brand stand out, and that is what matters in marketing today.
How are requirements and expectations on marketing departments changing?
The requirement to build and communicate a relevant brand and offers that the consumer can really identify with, is greater than ever. If you have managed to create an engaging brand that speaks to people's emotions, you have also won your customers' hearts. The goal must be to have customers who want to buy, rather than you selling it to them.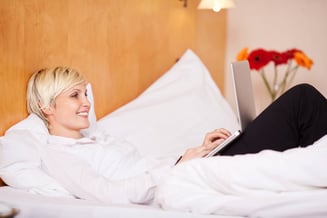 If you have won your customers' hearts, you are free to communicate with them, and at that point you are a winner in the commerce landscape of today.
It is like booking a luxury hotel, where you are taken care of from first contact. Friendly staff take care of your baggage, give you refreshments on arrival and treat you with a personal touch until you leave the hotel. Compare it with fresh flowers in your room and a piece of chocolate on the pillow - how can you create that feeling of beeing looked after, with your marketing today?
A company with a marketing department which lets the customers rule, is NA-KD. They live and breathe with young millennials and allow their community of 1.6 million followers on Instagram to create large portions of their identity and content. Another example is Domino´s who market themselves as a tech company selling pizzas. With data and insights, they add things to the menu which they already know that their customers want to order.
Translate numbers into optimized activities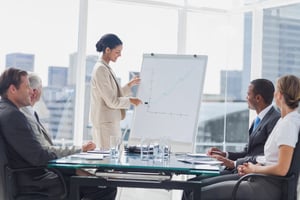 To do what NA-KD and Domino's do, you need the right skills in your organization. Digital marketing and e-commerce require specialist skills for to be successful on different communication channels like Instagram or Amazon. Make sure you create an organization that has a well-balanced mix of analysts who can translate numbers into real actions and creative individuals who can create vivid campaigns and spot-on activities, based on insights.
What roles and competencies are trending in marketing departments?
Marketing Technologist is a role we see more often when we meet our customers. The purpose of that role is to bridge the gap between the IT and Marketing departments, to ensure that tools and systems really support marketing and sales.
Teams with Data analysts in close collaboration with customer care and CRM teams have grown explosively in number. Companies that early understood the value of data and how they can use insights to treat customers with a personal touch, are one step ahead. They have a chance to position themselves on the market by having built up a base of loyal customers who will be open for cross- and up-sell activities.
Do I have to hire more people?
It depends on how you develop the staff you already have. You need solid numbers to rely on and you need to be able to translate these into improved operational performance. You also need to optimize your organization with cross-functional ownership. But it doesn't mean that you have to hire those skills. What is important is that all employees understand the purpose of the business and what changes are needed to keep the pace in today's extremely competitive commerce. We also know that one common trait of high-performing companies is that they invest twice more than average in skills development and education in digital marketing and commerce. So maybe your future analyst already is in the company, but in a completely different role today?
Would you like to hear more about marketing teams of today and what competencies you should look for? Maybe you would like to understand other types of organizations?
We analyze your current organization and can recommend what it takes to succeed in marketing and e-commerce and how to restructure your organization towards omni-channel commerce.
Contact Alexandra Dornérus, Commerce Advisor at Avensia for more information.
alexandra.dornerus@avensia.com
Read more about our commerce advisors, what they do and what they can help you with.
Articles for inspiration:
https://econsultancy.com/reports/modern-organisational-structures-webinar-resources/
https://econsultancy.com/training/courses/fast-track-to-modern-marketing/
https://www.mckinsey.com/industries/financial-services/our-insights/the-growth-engine-superior-customer-experience-in-insurance
https://www.thinkwithgoogle.com/marketing-resources/age-of-assistance-marketing-technology/